Gwangmyeong Station (광명역)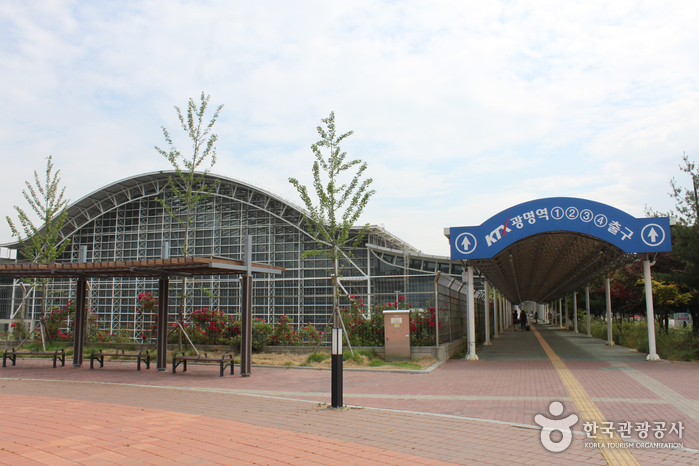 Zip Code : 14347
Phone number :
Homepage :ktx.gm.go.kr
(Korean only)
Address : 21, Gwangmyeongyeok-ro, Gwangmyeong-si, Gyeonggi-do
Driving directions : [Subway]
Gwangmyeong Station (Seoul Subway Line 1)

[Bus]
Bus 12, 17, 22, Maeul Bus 1-1
Airport Bus 6004, 6014
Summary
Gwangmyeong Station is a KTX train station in Iljik-dong, Gwangmyeong-si, Gyeonggi-do. It was originally built solely as a departure and arrival station for KTX but now additionally serves as a departure and arrival station for the KTX Gyeongbu Line. Gwangmyeong Station is some distance from the center of the city but the number of visitors using the station is steadily increasing as the station began to serve as a stop for trains bound to Pohang Station and trains on the Honam Express Line.
Tourist site
Contact and Information :
Day off :
Experience guide :
Parking facilities :
Information Not Available!