Baegundong Valley - Sancheong (백운동계곡(산청))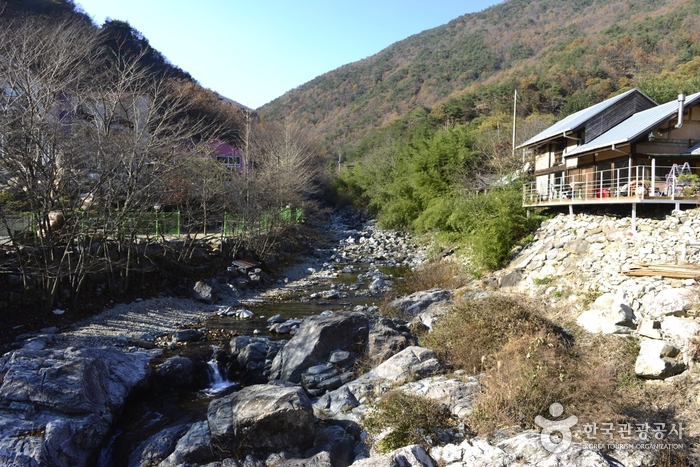 Zip Code : 666-943
Phone number : +82-55-970-6000
Homepage :tour.sancheong.ne.kr (Korean only)
Address : Baegun-ro, Danseong-myeon, Sancheong-gun, Gyeongsangnam-do
Driving directions :
Summary
If you go 5 km up along the valley at Baegam-ri, under the thick woods, you will find a 180 square meter long stone named 'Jeomjeong Rock' and a small waterfall. This valley is Baegundong Gyegok Valley. For almost 6 km, the water of the valley flows over only rocks, with over twenty large and small falls and lakes. Large stones in the valley are gorgeous because the stones are washed with sunbeams and the strong current of water. The most famous falls are Baeun Pokpo Waterfall and Odam Pokpo Waterfall. Strong current of water flows in Deungcheondae, where the letters 'Yeongnamjeilcheonsok' are carved. Baegundong Valley is a clean area due to maintenance of the clean natural environment. Many tourists visit here because the valley is decorated with azaleas in spring and it is cool in summer.
Tourist site
Contact and Information : • 1330 Travel Hotline: +82-2-1330
(Korean, English, Japanese, Chinese)
• For more info: +82-55-970-6000 (Korean)
Day off :
Experience guide :
Parking facilities :