Anmyeon Beach (안면 해수욕장)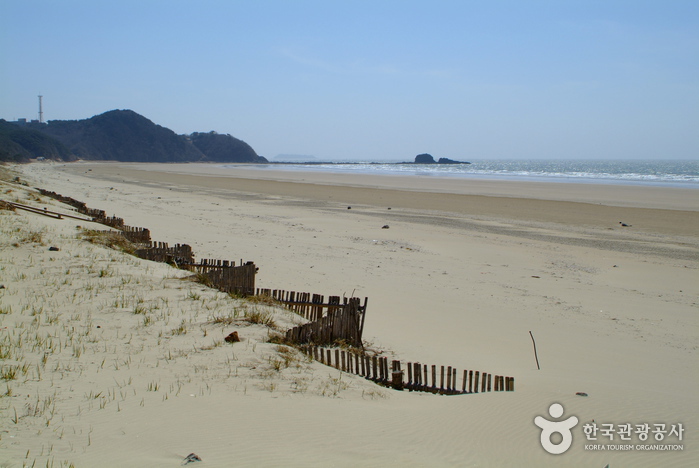 Zip Code : 32163
Phone number : +82-41-670-2772
Homepage :www.taean.go.kr (Korean, English, Japanese, Chinese)
Address : Jeongdang-ri, Anmyeon-eup, Taean-gun, Chungcheongnam-do
Driving directions : From Seoul Nambu Bus Terminal, take an intercity bus to Anmyeondo.
From Anmyeondo Bus Terminal, take a taxi to Anmyeon Beach.
Summary
After crossing Yeonnyukgyo Bridge on the way to Anymyeondo, you may start to wonder, "Is this really the way to the beach?" Your journey to this beautiful little beach will lead you on a short drive past mountains, rice paddies, and through a small pine grove before you come upon the beach. Once on the beach, you'll be met by a striking scene of craggy rocks pressed up against the shoreline and a colony of tiny islands dotting the sea. Not just a great place to relax and enjoy time with friends or family, the spot is also a popular site for rock fishing and catching clams and baby crabs.
Tourist site
Contact and Information : • 1330 Travel Hotline: +82-2-1330
(Korean, English, Japanese, Chinese)
• For more info: +82-41-670-2772
Day off :
Experience guide :
Parking facilities : Available