Anmado Island (안마도)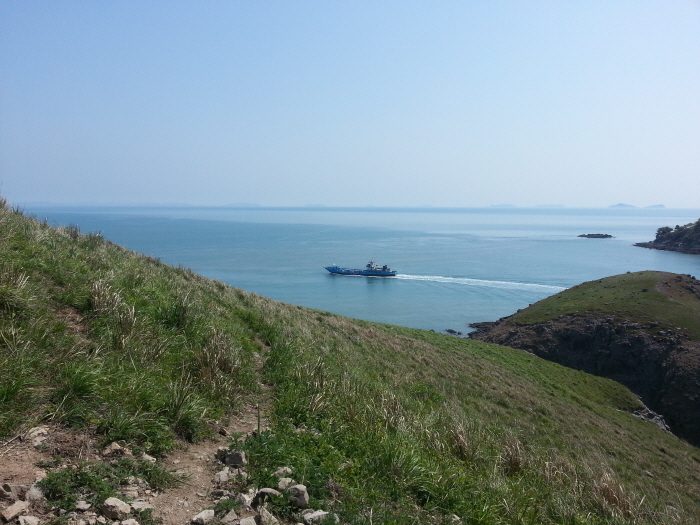 Zip Code : 57069
Phone number : +82-61-350-5983
Homepage :www.yeonggwang.go.kr
(Korean, English, Japanese, Chinese)
Address : Anmado Island, Nagwol-myeon, Yeonggwang-gun, Jeollanam-do
Driving directions : To Anmado Island
Take a passenger ferry from Gyema Port** to Anmado Island.
Ferry schedule: 09:00
Estimated travel time: 3 hours
One-way fare: 16,000 won
Ferry route: Songido Island→Anmado Island

**Directions to Gyema Port

Take a bus from Yeonggwang-si Local Bus Terminal to Gamami Beach.

Walk from Gamami Beach to Gyema Port. (15min)

Bus schedule: 08:00-19:50, 9 buses per day

Estimated travel time: 40 minutes

Bus fare: 2,300 won

From Anmado Island
Take a passenger ferry from Anmado island to Gyema Port.
Ferry schedule: 12:30

※ Ferry schedule is subject to change, depending on the season and weather conditions.
Summary
Anmado Island, the largest island in Nagwol-myeon District, is home to a number of ocean splendors including the magnificent Malcobawi and Heundeulbawi Rocks, and camellia colonies. As one of the largest fishing bases in the West Sea, it is famous for its local specialties such as cows naturally grown out of pasture, black goats, medicinal liquor made of centipedes, sea bass, crabs and ear shells. Moreover, the island's fishing village, which has been designated as a third-class fishing port, serves as refuge for ships from home and abroad.

Island History
In 1967, a liaison office of Nagwol-myeon town office opened its door overseeing Anmado Island, along with five othe islets (Daeseongmando, Soseongmando, Odo, Hwangdo and Jukdo) and six villages. The area as a whole is called Anma Archipelago. Furthermore, Hwangdo, an affiliated islet of the Anmado, along with Donghwangdongdo, Gageodo and Seogeochado form the Western Basic Line.
Tourist site
Contact and Information : • 1330 Travel Hotline: +82-61-1330
(Korean, English, Japanese, Chinese)
• For more info: +82-61-350-5612
Day off :
Experience guide :
Parking facilities :
Hiking Course
There are some old hiking trails that are kept in an open condition by the roaming hanu (Korean cattle) that still use them. They offer a great way to explore the island and its human and animal inhabitants.

Recommended Trails
From the back of the main village, follow the dirt road to the main ridge of the island. The road leads through an open field for about 4㎞ to the end of the ridge just before the small islet of Angol Maeul Village, which is connected by a land bridge.
Available Facilities
District office, accommodations, health clinic, convenience stores, maritime police station