Seonnyeo (Fairy) Rock Beach (선녀바위)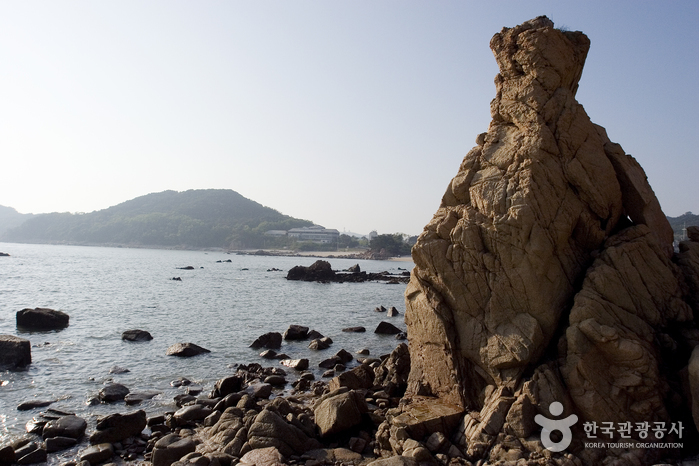 Zip Code : 22383
Phone number : +82-32-760-6800
Homepage :
Address : Yongyu-do, Eurwang-dong, Jung-gu, Incheon-si
Driving directions :
Summary

The name "Fairy Rock Beach" comes from the fact that fresh water is gathered at the seashore beneath a rock that is shaped like a woman. The beach is quiet as there are not many tourists. Beautiful rocks surround the seaside and the center of the beach is covered with shellfish rinds. Those visiting the beach naturally look for the fairy rock, but it is not easy to find the rock among the numerous strangely shaped ones. Also, residents are reluctant to tell where the fairy rock is for fear that visitors may damage it.

But there is no need to grumble about not finding the fairy rock. Just looking at the beach with all its strangely shaped rocks is enough to satisfy any visitor.


Tourist site
Contact and Information : • 1330 Travel Hotline: +82-2-1330 (Korean, English, Japanese, Chinese)
• For more info: +82-32-760-6800 (Korean)
Day off : N/A (Open to all ages round)
Experience guide :
Parking facilities : The capacity of 150 cars
Information Not Available!