Good Day Museum (굿데이뮤지엄)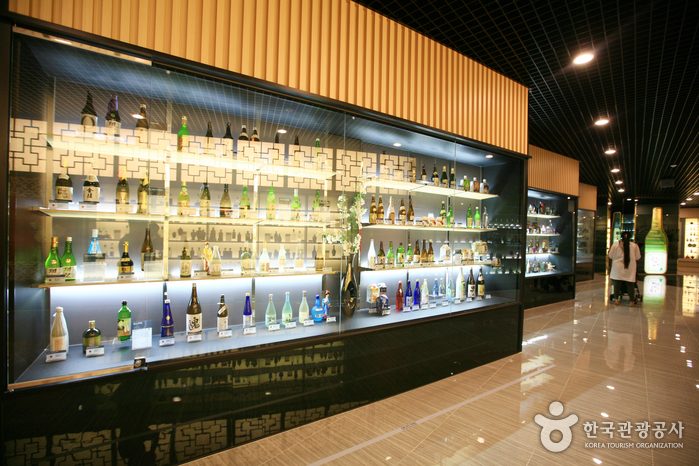 Zip Code : 51341
Phone number : +82-70-7576-2017
Homepage :https://www.gooddaymuseum.co.kr (Korean Only)
Address : 22, Bongamgongdan 2-gil, Masanhoewon-gu, Changwon-si, Gyeongsangnam-do
Driving directions :
Summary
85 years of Muhak soju and worldwide alcoholic beverage museum


Muhak Corporation, which runs the World Alcoholic Beverage Museum, is a company in the red clay industry that grew successfully with the city of Masan. With 3,000 different alcoholic beverages on display and a soju tasting area, visitors can enjoy the site tour as well as try different type of soju. Good Day Museum also provides open viewing, special night viewing, concerts and various events.

Tourist site
Contact and Information : Good Day Museum +82-70-7576-2017
Day off : Weekends and public holidays
Experience guide : Museum tour and factory field trip
Parking facilities : Available (Around 10 car parking lot)
Admission Fees
Free
Reservation Info. for Natives
Phone / Website reservation available

※ Reservation period - 1 week before visit
※ Website reservation possible for groups of 10 or more. For groups under 10, phone reservation is possible.