Ancient Tombs in Bullo-dong (대구 불로동 고분군)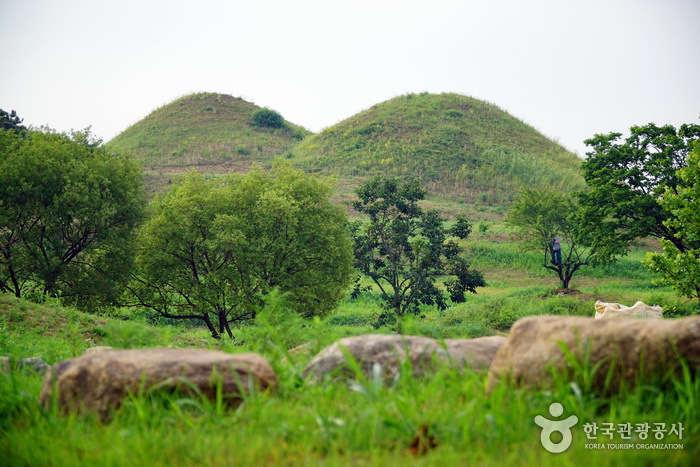 Zip Code : 41030
Phone number : +82-53-662-4103
Homepage :www.dong.daegu.kr
Address : Bullo-dong, Dong-gu, Daegu
Driving directions : [Bus]
From Daegu Station, take Bus No. 101, 101-1 or 401 and get off at Bullo-dong Catholic Church Bus Stop.
Walk for approx. 5 min.
Summary
About 200 tombs are located on a hillock in Bullo-dong, Dong-gu near Geumhogang River. The Ancient Tombs in Bullo-dong, which have been designated as Historic Site No. 262, were formed during the Three Kingdoms period. It is speculated to be a mass burial site of all those who settled and controlled this region during ancient times.
Tourist site
Contact and Information : • 1330 Travel Hotline: +82-2-1330
(Korean, English, Japanese, Chinese)
• For more info +82-53-662-4103
Day off : N/A (Open all year round)
Experience guide :
Parking facilities :
Information Not Available!