Boramae Safety Experience Center (보라매안전체험관)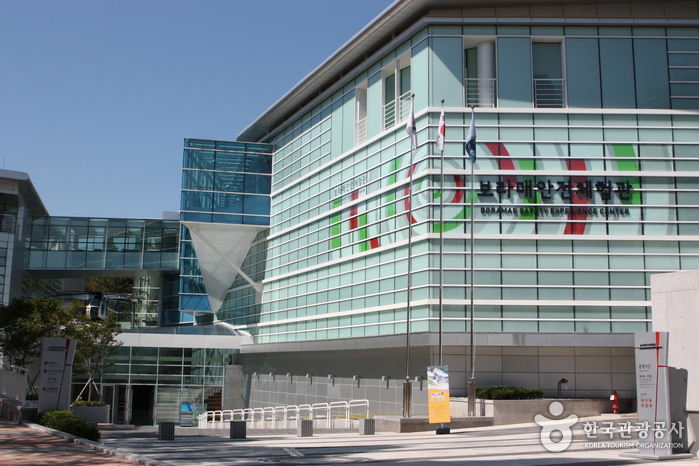 Zip Code : 07062
Phone number : +82-2-2027-4100
Homepage :http://safe119.seoul.go.kr
(Korean, English, Japanese, Chinese)
Address : 33, Yeouidaebang-ro 20-gil, Dongjak-gu, Seoul
Driving directions : 1) Sindaebang Station (Seoul Subway Line 2), Exit 4.
Go straight, passing Munchang Elementary School and the South Gate of Boramae Park.
Walk 5 minutes from Nambu Disability Welfare Center to Boramae Safety Experience Center (Music Fountain).
Boramae Safety Experience Center is next to the music fountain.

2) Boramae Station (Seoul Subway Line 7), Exit 2.
Walk past Outback Steakhouse
Walk toward the West Gate of Boramae Park (Korea Meteorological Administration) from the Main Gate next to Nongshim.
Enter Boramae Park through the West Gate.
Walk for about 50m and turn right.
Walk another 100m to reach the venue.
Summary
Located inside Boramae Park, the Boramae Safety Experience Center operates an experience program focused on safety measures in the event of disaster. With a 'Safe Seoul' vision, the center teaches safety awareness and safety measures through simulation-based training in how to handle disasters, earthquakes, windstorms, fire and traffic accidents. The center also operates a program to learn about first aid such as CPR and the use of various safety facilities and equipment.

At this safety experience center, visitors can also listen to real-life stores from fire officers and participate in the programs to learn more about safety.


Tourist site
Contact and Information : • 1330 Travel Hotline: +82-2-1330
(Korean, English, Japanese, Chinese)
• For more info: +82-2-2027-4100
Day off : Mondays, New Year's Day, the Day of Seollal (Lunar New Year's Day) & Chuseok (Korean Thanksgiving Day)
Experience guide : [Disaster Experience]
Earthquake, windstorm, fire, traffic accident, 4D movie
(Weekdays / Weekends: 10:00, 13:00, 15:00 (about 2 hr))

[Special Experience]
- CPR (cardiopulmonary resuscitation)
Weekdays: 10:00, 13:00, 15:00 (about 1 hr)
Weekends: 10:00 (about 1 hr)
- Fire Safety Facilities (Special)
Weekdays: 11:00, 14:00, 16:00 (about 1 hr)
Weekends: 11:00 (about 1 hr)

[Offered course for field trip visitors]
Fire experience → Traffic accident experience → earthquake experience → Windstorm experience → 4D movie

Parking facilities :
Admission Fees
Available
Restrooms
Available
Parking Fees
100 won for every 5-minute
Reservation Info. for Natives
Reservations should be made in advance.
Online reservation or call +82-2027-4100