Eulji Observatory (을지전망대)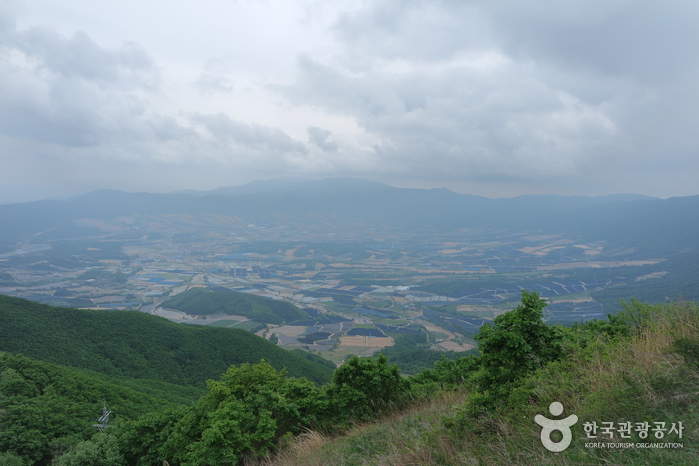 Zip Code : 24562
Phone number : +82-33-480-2674
Homepage :ygrp.or.kr (Korean only)
Address : 621, Hu-ri, Haean-myeon, Yanggu-gun, Gangwon-do
Driving directions : [Bus]
From Yanggu Bus Terminal, take a city bus bound for Haeanmaeul Village (60 min ride).
- Get off at Haeanmaeul Village and go 15 min further toward Unification Department Yanggu North Korea Hall by taxi.

*Note:
- Civilian access and walking is not allowed at some points, thus please check the information before visiting.

[Taxi]
- Takes about 45 min from Yanggu Bus Terminal.
Summary
Eulji Observation Platform, located near the Military Demarcation Line, is now one of the most informative sites dating back to the Korean War. From the Eulji Observation Platform, North Korea soldiers on guard are visible and on clear days so is Birobong Peak of Geumgangsan Mountain. Every year, over one hundred thousand people visit this observation platform at the DMZ.
Tourist site
Contact and Information : • 1330 Travel Hotline: +82-2-1330
(Korean, English, Japanese, Chinese)
• For more info: +82-33-480-2674
Day off : Mondays (closed the following day if Monday is a national holiday), January 1, morning on the day of Seollal (Lunar New Year's Day) & Chuseok (Korean Thanksgiving day)
Experience guide :
Parking facilities : Available
Admission Fees
[Punchbowl Security Tour Admission]
Adults (age 13 and older): Adults 3,000 won / Group 2,000 won
Children (age 7-12): Adults 1,500 won / Group 1,000 won

* Group: 30 people or more
* Free admission: Children (ages 6 and younger), Senior citizens (ages 65 and older)
Available Facilities
Coin binoculars, soldier stereoscope
Reservation Info. for Natives
Group reservation available (Inquiries: +82-33-480-2674)