Bean Pole - Time Squre Branch (빈폴 (타임스퀘어점))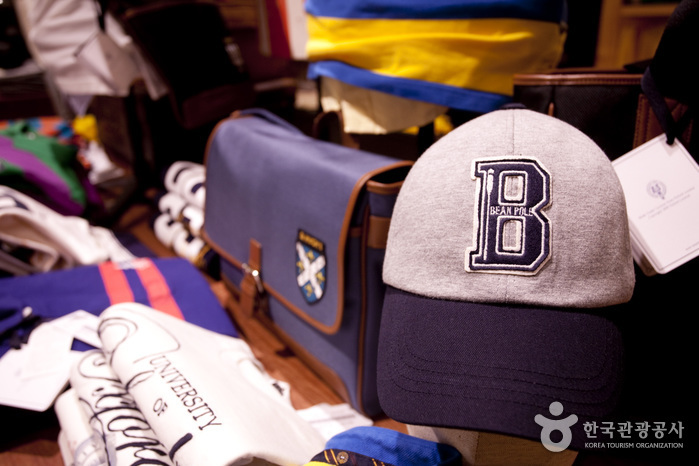 Zip Code : 07305
Phone number : +82-2-2638-2025
Homepage :www.beanpole.com
(Korean, English, Japanese, Chinese)
Address : 15, Yeongjung-ro, Yeongdeungpo-gu, Seoul
Driving directions : [Subway]
1. Yeongdeungpo Station (Seoul Subway Line 1).
- Leave the station through Lotte Department Store.
- Cross the street, and continue straight for 200m.
- Turn left, and walk 150m to arrive at Times Square.

2. Yeongdeungpo Market Station (Seoul Subway Line 5), Exit 4.
- Walk for 10 min.

3. Mullae Station (Seoul Subway Line 2), Exit 4.
- Walk for 7 min.

[Bus]
* Yeongdeungpo Registry Office/Guro Tax Office Bus Stop
Blue bus: 160, 260, 503, 600, 660A, 660B
Green bus: 5614, 5615, 5714, 6512, 6513, 6637, 6640
Regular bus: 11-1, 11-2, 88, 92, 905
Express bus: 310, 320, 510

* Yeongdeungpo Station Bus Stop A
Blue bus: 160, 260, 503, 600
Green bus: 5614, 5615, 5618, 6512, 6513, 88
Regular bus: 11-1, 11-2, 88, 92, 905
Express bus: 310, 320, 510

* Yeongdeungpo Station Bus Stop B
Airport bus: 6008

* Yeongdeungpo Station Bus Stop C
Village bus: Yeongdeungpo 04

* Yeongdeungpo Station Bus Stop D
Village bus: Yeongdeungpo 03

* Yeongdeungpo Station Bus Stop A (Shinsegae Department Store)
Red bus: 9707
Airport bus: 6008
Regular bus: 5, 70-3, 83
Express bus: 1082, 87-3
Village bus: Yeongdeungpo 05

*Time Square Bus Stop B (Shinsegae Department Store)
Red bus: 2300, 2400, 2500
Regular bus: 87, 87-1

* Time Square Bus Stop C (Shinsegae Department Store)
Blue bus: 462, 605, 660A, 661, 8361
Green bus: 5625, 5714, 6628, 6631, 6637, 6640, 7612
Red bus: 2300, 2400, 9408, 9707
Regular bus: 60-3, 66, 700
Express bus: 300, 301

* Time Square Bus Stop D (Shinsegae Department Store)
Blue bus: 361, 760
Green bus: 5012, 6630
Regular bus: 2, 6, 60, 69, 70-3, 88
Summary
Diverse and dramatic show windows and displays will give a special shopping experience. The store offers Bean Pole Men, Bean Pole Ladies, Bean Pole Accessory, and other basic items at reasonable prices as well as hot trend items every month.
Tourist site
Contact and Information :
Day off :
Experience guide :
Parking facilities :
Information Not Available!