Bagazimuri (바가지머리)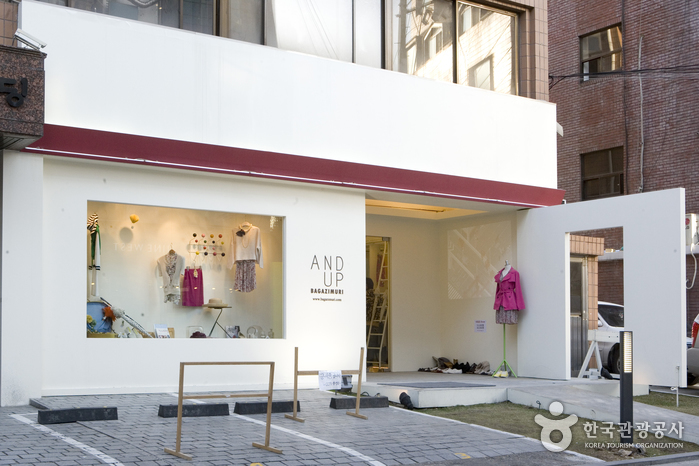 Zip Code : 06034
Phone number : 1577-8241
Homepage :www.bagazimuri.com
(Korean, English, Japanese, Chinese)
Address : 38, Dosan-daero 11-gil, Gangnam-gu, Seoul
Driving directions : Sinsa Station (Seoul Subway Line 3), Exit 8.
Walk stright for 194m along Dosandaero Street until you reach the Caffebene coffee shop and immediately make a left turn. After walking for another 50m, make a right turn at the GS25 convenient store. Walk along Dosandaero 11 Street for about 203m to reach the venue.
Summary
As a branch store of the online shopping mall Bagazimuri, off-line store Bagazimuri on Garosu Street in Sinsa-dong offers colorful women's clothing, shoes, handbags, and accessories. The store receives new products every day. The store walls are decorated with fascinating works by young artists. It also provides plenty of fancy goods with distinctive designs.


Tourist site
Contact and Information :
Day off :
Experience guide :
Parking facilities :
Information Not Available!