A-land - Myeongdong Branch (에이랜드 (ÅLAND) 명동본점)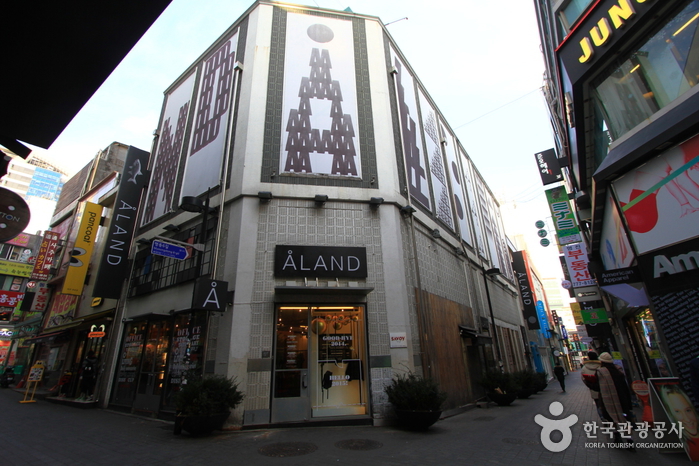 Zip Code : 04536
Phone number : +82-2-3210-5890
Homepage :www.a-land.co.kr (Korean only)
Address : 30, Myeongdong 6-gil, Jung-gu, Seoul
Driving directions : [Subway]
Myeong-dong Station (Seoul Subway Line 4), Exit 5 or 6.
- Take the street where Migliore and CGV movie theater are located.
- Turn left at Adidas.

Or,

Euljiro 1(il)-ga station (Seoul Subway Line 2), Exit 5, 6 or 7.

[Bus]
Blue Bus: 104, 105, 201, 421, 463, 506, 507, 604
Green Bus: 7011
Red Bus : 2500, 9701, M4101 , M4102 , M4108 , M5107 , M5115 , M5121 , 9401
Express Bus : 1005-1 , 1150 , 5000 , 5000-1 , 5005, 7900 , 8800 , 9000 , 9001

Summary
A-LAND offers unique, creative products by young designers. Each of its floors consist of diverse products ranging from vintage style clothing to shoes, accessories, and daily use items. The fourth floor is notable for a wide variety of used products.
Tourist site
Contact and Information :
Day off :
Experience guide :
Parking facilities :
Information Not Available!