Bellongjang Market (벨롱장)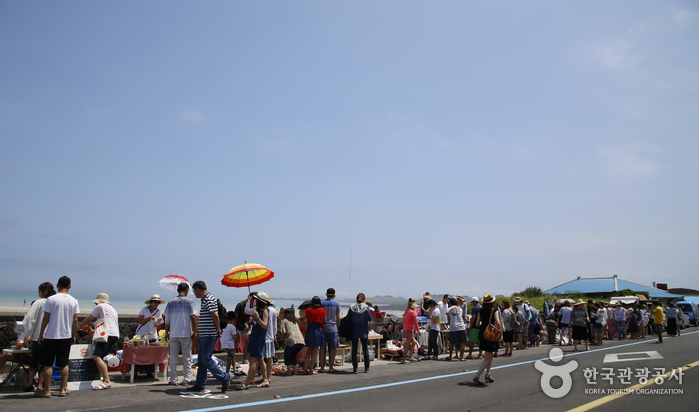 Zip Code : 63361
Phone number : +82-64-783-3001
Homepage :bellongjang.blog.me (Korean only)
Address : Sehwa Pogu (Sehwa Port), Gujwa-eup Jeju-si, Jeju-do
Driving directions :
Summary
Bellongjang is a local flea market open to visitors and the local community that takes place twice a month at Sehwa-ri, Jeju-Island. The flea market takes place on Saturdays from 11:00 to 13:00, except on the 5th,10th,15th, 20th, 25th and 30th of the month, when the 5-Day Market opens. Bellongjang's name originated from Jeju Island's expression "bellong," which means a shining light from distance.
Tourist site
Contact and Information :
Day off :
Experience guide :
Parking facilities :
Information Not Available!