Bukpyeong 5-Day Market (북평민속오일장)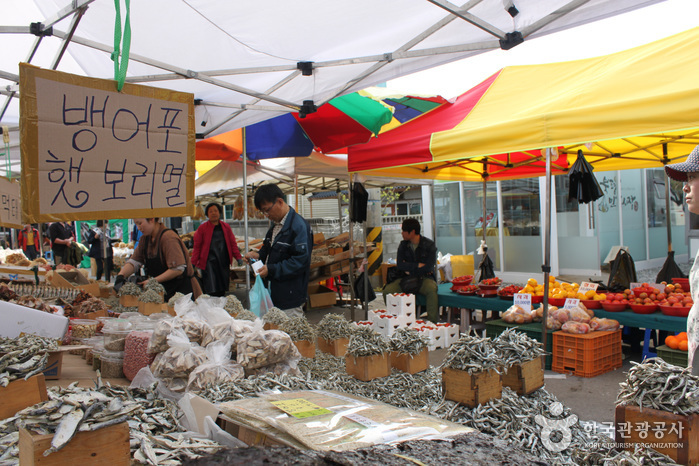 Zip Code : 25813
Phone number : +82-33-530-2162
Homepage :
Address : 137, Daedong-ro, Donghae-si, Gangwon-do
Driving directions : [Bus]
From Seoul Express Bus Terminal or Dong Seoul Bus Terminal, take an express bound for Donghae Bus Terminal.
Cross the street and take Bus 91 and get off at Donghae Nonghyup Bus Stop. (13 bus stops)
The market is within the vicinty of the bus stop.
Summary
The Bukpyeong 5-Day Market takes place in Gumi-dong, Donghae-si each months on days ending in a 3 or an 8.

The market began in Donghae-si around 1796 (King Jeongjo's 20th year). Its original site was around Jeoncheon Stream but was moved to the mouth of the stream when the waterway altered. The market eventually settled down at its current site in 1932.
Tourist site
Contact and Information :
Day off :
Experience guide :
Parking facilities :
Information Not Available!