Boon the Shop (분더샵 - 신세계백화점 센텀시티점)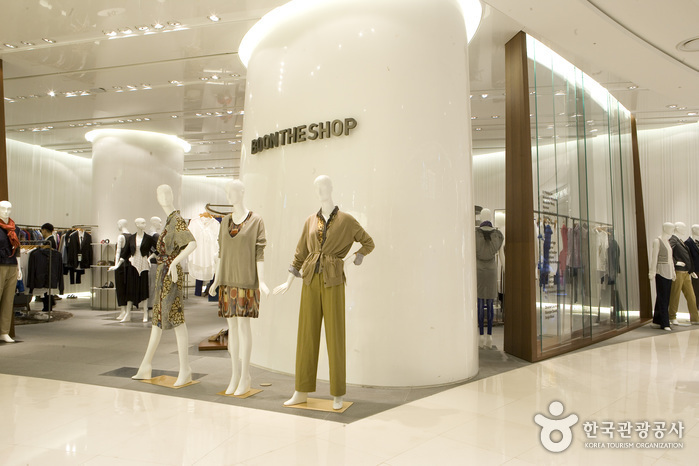 Zip Code : 48058
Phone number : +82-51-745-2442
Homepage :www.boontheshop.com (Korean only)
Address : 35, Centumnam-daero, Haeundae-gu, Busan
Driving directions : [Subway]
Centum City Station (Busan Subway Line 2)
- It is connected with the station.
Summary
Boon the Shop boasts an impressive array of fresh, attractive international brands with unique designs. It is a perfect place for visitors looking for luxurious brands that differ from better known brands. It houses clothing items created by both famous and young designers. Focusing on people from their twenties to forties, Boon the Shop has become a popular shopping spot among fashion leaders.
Tourist site
Contact and Information :
Day off :
Experience guide :
Parking facilities :
Available Brands
Alexander McQueen, Comme des Garcons, Desquared, Jean Paul Gaultier, Moncler, and Stella McCartney
Facilities for the Handicapped
Restrooms for the disabled, wheelchairs available for leasing, and maps for the disabled
Tax Refund Information
For Koreans (spending more than two years abroad and staying in Korea for less than 3 months)
For international tourists (staying in Korea for less than 6 months)
Within 3 months after purchase
Purchase-> obtain tax exemption information from shop assistants-> fill in purchase reports-> obtain tax refund at airports or ports during departure
Ways to Shop
Offline purchase