Aoi Tori (아오이토리)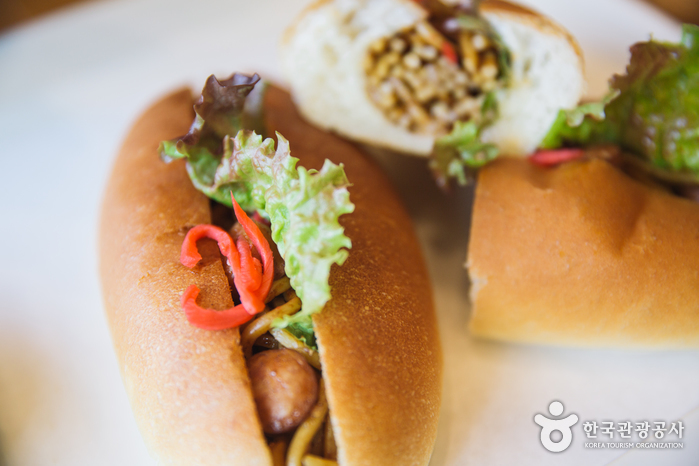 Zip Code : 04052
Phone number :
Homepage :
Address : 8, Wausan-ro 29-gil, Mapo-gu, Seoul
Driving directions : [Subway]
Hongik Univ. Station (Seoul Subway Line 2, Airport Railroad, Gyeongui-Jungang Line), Exit 8.
Turn right and walk for approx. 100m.
Turn left and walk for approx. 100m.
Turn right and walk for approx 360m.
Walk into the alley on your left before the T-intersection. Walk for approx. 20m.

[Bus]
Sanullim Small Theater Bus Stop.
Green Bus No. 7011
Summary
Operated by a Japanese chef, Aoi Tori is a bakery during the day but transforms into a bar in the evening that serves alcoholic beverages and meals. As soon as one takes a step inside, the open kitchen will grab one's attention while the sweet aroma of freshly baked goods builds up an appetite.
Tourist site
Contact and Information :
Day off :
Experience guide :
Parking facilities :
Information Not Available!