Badaga Gohyang (바다가 고향)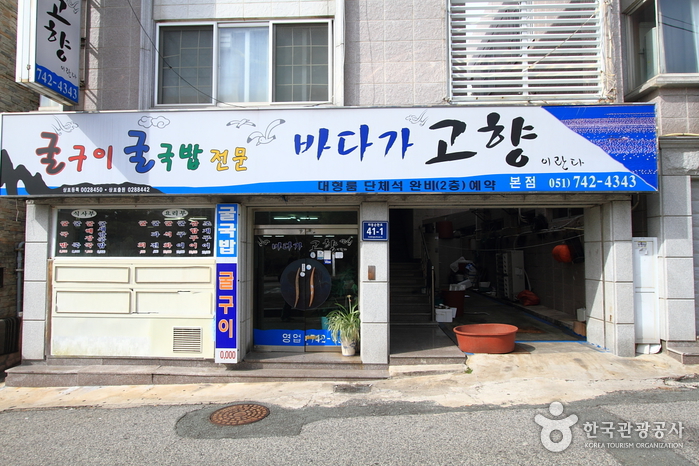 Zip Code : 48084
Phone number : +82-51-742-4343
Homepage :
Address : 41-1, Jwadongsunhwan-ro, Haeundae-gu, Busan
Driving directions : Jungdong Station (Busan Subway Line 2), Exit 8.
Continue walking 490 meters and the restaurant will be located on the opposite side of the street.

* It is located across from Sindo Middle School.
Summary
Badaga Gohyang serves a variety of dishes that are made with fresh oysters from Tongyeong, and the mineral water used (Gwangcheonsu; 광천수) is also from Tongyeong, giving it an authentic and unique taste.
Tourist site
Contact and Information :
Day off :
Experience guide :
Parking facilities :
Information Not Available!