Adela 7 (아델라7)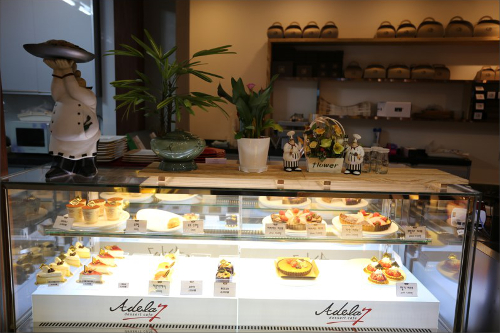 Zip Code : 48079
Phone number : +82-51-714-7007
Homepage :http://adela7.fordining.kr(Korean only)
Address : 111, Jwadong-ro, Haeundae-gu, Busan
Driving directions : Jangsan Station (Busan Subway Line 2), Exit 4.
Walk ahead for about 260m, turning right at the first big intersection.
Adela 7 will be seen on the left within 80m after Jwa-dong Hall for the Elderly (좌동 경로당).
Summary
Adela 7 is a dessert café selling fragrant coffee and 7 kinds of desserts made with organic ingredients in Jwa-dong, Haeundae-gu, Busan.

The menu includes coffee, chocolate, tarts, cakes, breads, cookies, and brunch. Bread from Adela 7 is made with no chemicals, using only the purest natural ingredients. The café also roasts their own coffee beans on-site in order to provide the freshest taste and fragrance.
Tourist site
Contact and Information :
Day off :
Experience guide :
Parking facilities :
Information Not Available!