Baekje Samgyetang (백제삼계탕)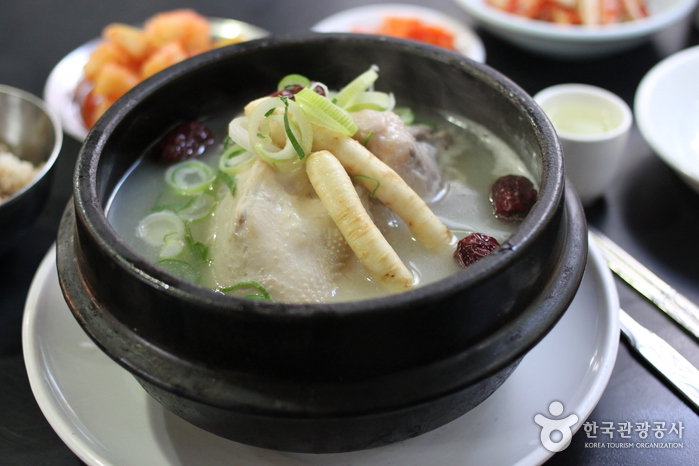 Zip Code : 04536
Phone number : +82-2-776-2851, 3267
Homepage :
Address : 8-10, Myeongdong 8-gil, Jung-gu, Seoul
Driving directions : [Subway]
Myeongdong Station (Seoul Subway Line 4), Exit 6.
Go straight 250m along Myeongdong 8-gil.
Turn left at the fourth corner down a narrow alleyway.
Go straight for 60m and you will see it on the right.
Summary
Baekje Samgyetang has been serving delicious pots of samgyetang (ginseng chicken soup) for the past 40 years in Myeong-dong, where it is crowded with people. The restaurant had been introduced in various books and magazines and was also featured on television programs. Many tourists are drawn due to the widespread media coverage of the restaurant. Statistically, about 80% of the restaurant's customers are from Japan and China.
Tourist site
Contact and Information :
Day off :
Experience guide :
Parking facilities :
Information Not Available!